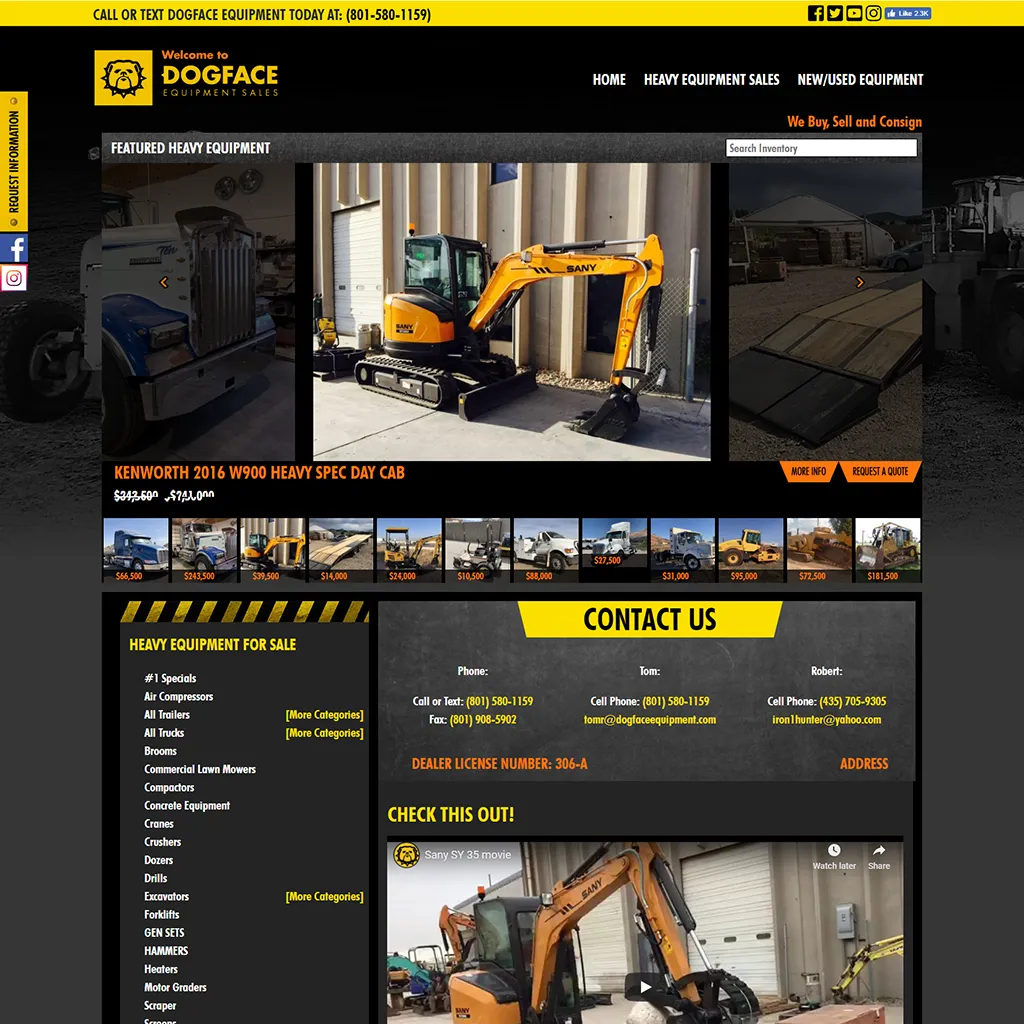 Dogface Equipment Security
SUMMARY
Dog Face Equipment buys, sells and consigns heavy machinery.  They were having problems with the functionality of their site and needed a modern facelift.  Their previous development company was overcharging them by a lot. As we analyzed their website we found out that their code was drastically outdated as well as their server technology.  They had been hacked, defaced, and backdoors were found in the code to access the site whenever the hacker wanted.
DISCOVERY
Originally we had been contracted to create a modern look and feel for the site.  As we analyzed the codebase we found that the site would need to be quarantined in order to make it fit for the requirements for the site. Upon inspection, we found that the malicious code was present for some time.  Most likely years. It was not discovered at all in that time frame. The hack was not detected by
6 security plugins used on the site

A very prominent third party security company

A top 3 hosting company
It was discovered by our proprietary scanning software.  During the scan we also realized that the server was using outdated software.  Seriously outdated software. 
CHALLENGES
Three main challenges existed for this site:
The code was antiquated.  It appeared that the code was never refactored from the beginning so bad code was built on bad code and it continued to perpetuate itself. Bad code turned into insecure code.  Insecure code turned into a hacked site.

Server Software was seriously outdated

The hosting company was uncooperative and hostile at times.
RESOLUTION
In the end, we had to scrub the site and make sure all malicious code was removed.  This took a considerable amount of time before we could even consider updating the site.  After setting the foundation for good security practices we then turned our efforts to create the updated look and feel for the site.
After the development we switched their site over to Cytrus Logic servers where we can make sure that the site and server are always up to date.